How is Stress Affecting Your Life?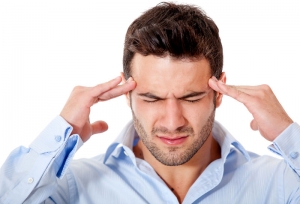 –  Are you having difficulty sleeping?
–  Have you lost your appetite or overeating?
–  Do you suffer headaches or stomach upsets?
–  Do you have difficulty concentrating or your mind seems confused?
– Is your relationship suffering because of arguments?
–  Are you losing patience with your children?
Feeling Stressed for long periods can cause Health Problems.   A personalised Stress Management Programme could help you cope with your current stressful situation. Contact Me today for more information on how a personalised Stress Management Programme could help you.
The pace of modern day living is stressful for many people:
Work pressures
One partner working away from home
Unemployment
Financial worries
Separation or divorce
Frustration, loneliness,
Adjusting to a new partner/spouse
Blended families can be stressful as people learn how to adjust to each other.
When a person is already feeling 'stressed out' common hassles of traffic jams, supermarket queues and crowded areas can also be difficult to cope with resulting in frustration increasing. All too often anger surfaces which is then released in an angry outburst. Contact Me today to help to deal with your stress.
The Difference Between Stress and Anxiety
The terms stress and anxiety are often used interchangeably but they are different. Stress can come from any situation or thought whereas anxiety is a feeling of apprehension or fear and the source of the uneasy and distressed feeling may not always be known. For more information on anxiety, go to my page on anxiety, fears and phobias.
Stress – Challenge Or Threat?
Some people thrive on stress when faced with a deadline, or a particularly difficult task. They see the stress as a challenge, not a threat; consequently they feel more alert, motivated and gain enjoyment and satisfaction from the experience. But for so many people stress is something that has increased to such a level that it is out of control and Life is not as enjoyable as it once was. If allowed to continue, general health and well being will be seriously affected.
Counselling or Hypnotherapy Can Help With Stress and Anxiety
Our 21st century lifestyle is full of stressful situations for many people – how we deal with them is the answer to keeping stress and anxiety under control.  Blending home life with life outside the home is quite a juggling act for many people. If you are struggling with a stressful lifestyle at the moment, or feeling anxious about the future. Contact me today and take the first step…. to open the door to a better tomorrow. Your Health is Important. I can offer Counselling or Hypnotherapy to help you cope with stress and anxiety whether this stems from personal, relationship, family or work related issues.