Welcome to EW Counselling and Hypnotherapy
Elaine Walker
Counselling and Hypnotherapy, Ocean Reef, Perth
Qualified and Registered Counsellor and Clinical Hypnotherapist
24 years experience in private practice
Personal, Relationship, Family and Work related Issues
Popular Better Health Programmes include:
Lose Weight, Quit Smoking, Control Alcohol, Stress Management, Anger Management
Employee Support Service for Better Mental and Physical Health of Employees
My Employee Support Service can help and support your employees during a difficult or challenging time in their life and help improve their general health and wellbeing.
Relationship conflict, separation, divorce, death of a family member, friend or co-worker are common areas which can impact on a person's ability to focus on their job.
Inquire today how I can  help your employee
My Personal Development Programmes assists in the developiment of Life Skills in Confidence, Self Esteem, Goal setting, Problem Solving, etc.  Uselful Life Skills for any Work, Relationship or Personal areas of life.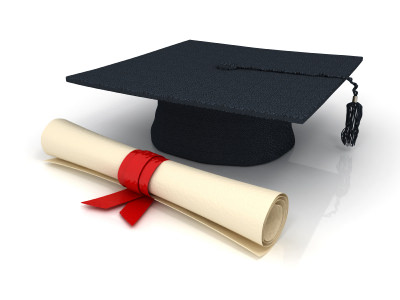 Qualified and Registered Clinical Hypnotherapist and Specialist Counsellor
---
Degree in Psychology and Human Resource Management
– Edith Cowan University, Perth, Western Australia

Advanced Certificate Family and Marital Therapy
– William Street Family and Marital Therapy Centre, Perth, Western Australia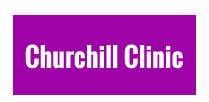 Cert IV Psychotherapy
– Churchill Clinic, Perth, Western Australia

Diploma in Hypnotherapy
– Milton Erikson Institute of Perth, Western Australia

Diploma in Cognitive Behavioural Hypnotherapy
Advanced Certificate in Cognitive Behavoural Hypnotherapy
Certificate in Clinical Hypnotherapy
Masterclass Therapist –Smoking Cessation (Quit Smoking)
UK College of Hypnosis and Hypnotherapy, London, England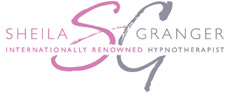 'Virtual' Gastric Band Hypnotherapy Weight Loss Programme
– Personally trained by Sheila Granger, Clinical Hypnotherapist and pioneer of the 'Virtual' Gastric Band Hypnotherapy Weight Loss Programme
What My Clients Have to Say
---
Testimonials
Been having hypnotherapy with Elaine for my anxiety. Elaine's approach is very kind, compassionate , honest and professional . My anxiety has been tamed, and I am feeling confident , prepared to take on challenges. She has shown me my true path . I am really grateful I came to her . Elaine has Changed my life dramatically . I always leave my sessions with a big smile . I highly recommend Elaine for hypnotherapy as results and Elaine are amazing .
Hi Elaine, I've lost almost 10kg up to now and still going strong ,Thanks for all your help and advice , all the things we worked on are great to stay focused on my goals.Thanks again.
Your professionalism, humane approach to some of my past painful problems, and your determination, which I quickly learned to match, remains with me to this day. Thank you so very much Elaine. As well as my personal growth, I am just as happy to say I still remain determined to keep kicking my butt (which will one day not be so gross!), and will rock up at your door looking rather 'fetching!). You can rest assured my respect for all of your work is paramount……….Perth needs more Elaine's!!Another motto I can offer is "Elaine Walker – her strength and conviction can only be matched by your own!" What a role model for the women your sons' have inevitably chosen for life partners. Privilege to have met you, Elaine Walker.
"Elaine is a very professional therapist. Her manner is extremely calming, making you feel welcome and positive. I felt most at ease while in our sessions, it felt more like talking to a best friend. Elaine helped me understand the areas I was struggling with and I wouldn't hesitate in recommending her services"
During a very difficult time in my life, I have attended many healing counselling / hypnotherapy sessions with Mrs Elaine Walker.It was one of the best decisions I have made, as Mrs Elaine Walker's 'relaxation techniques' -(hypnotherapy) helped me to stay calm during difficulties and her counselling techniques further helped me to find my inner-strength again.I highly recommend anyone needing a little (or a lot) of help in their life (including support and understanding), to take that deep breath and call Elaine – she will be your guiding light – to help you find your inner strength and happiness again.
Sarah, Heathridge
Client of Mrs Elaine Walker's for ~5years *through the bad times and the good*
I have a lot of willpower and can usually do well on diets when I put my mind to it but for over 2 years I was unable to motivate myself. I decided to give hypnotherapy a try and was so glad I did. Even though I didn't go into a deep trance as I imagined I would, after my 1st visit it was like a magic button had been pressed. I no longer felt the need to overeat and was not tempted at all by cakes, biscuits and chocolate as I usually am. I found myself choosing the healthier options and enjoying them just as much. I didn't feel deprived or as though I was missing out at all. Although I only went for weight loss it also made me feel more positive in general. I would highly recommend Elaine, she made me feel comfortable and relaxed and provides follow up support when needed without any pressure.